Go back to the Home page | Go back to the Instructions page
An account is required if you would like to receive notifications from School District 59. These instructions explain how to create an account, and how to subscribe to notification channels.
---
1. Go to the login page, then click on the Create new account tab.
2. Enter the requested account details.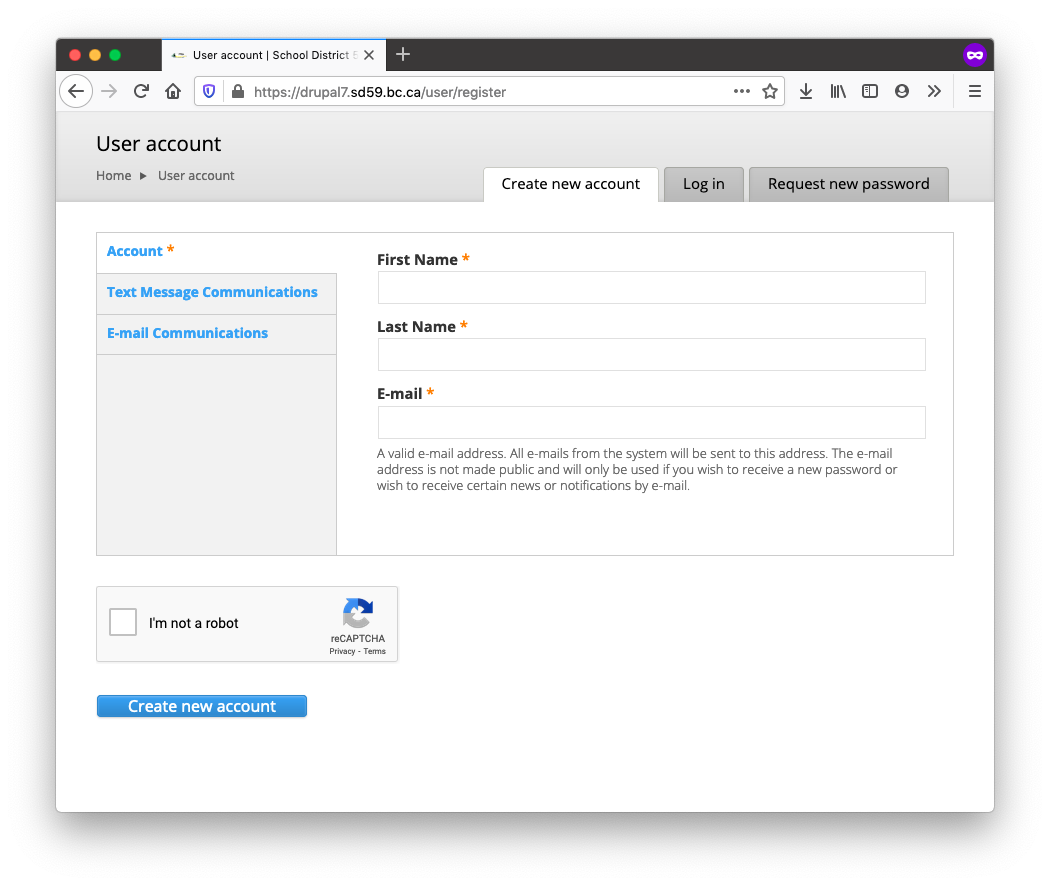 3. If you would like to subscribe to notifications at this point, select the Text Message Communications or E-mail Communications tab, and select the channels you would like to subscribe to.
If you want to subscribe to all bus notifications, select the top-level Busing channel.  If you want to subscribe only to specific routes, expand the Busing channel, then select the individual routes you are interested in.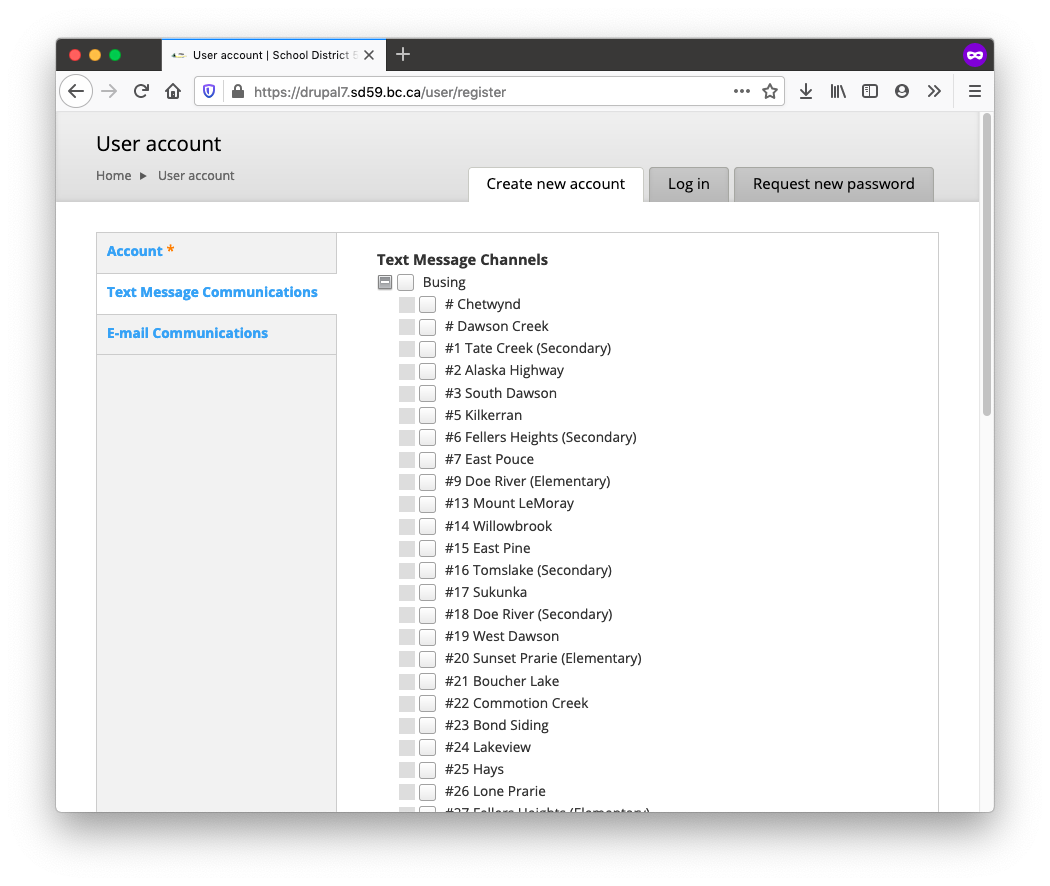 4.  Complete the capcha at the bottom of the form, then click the Create new account button.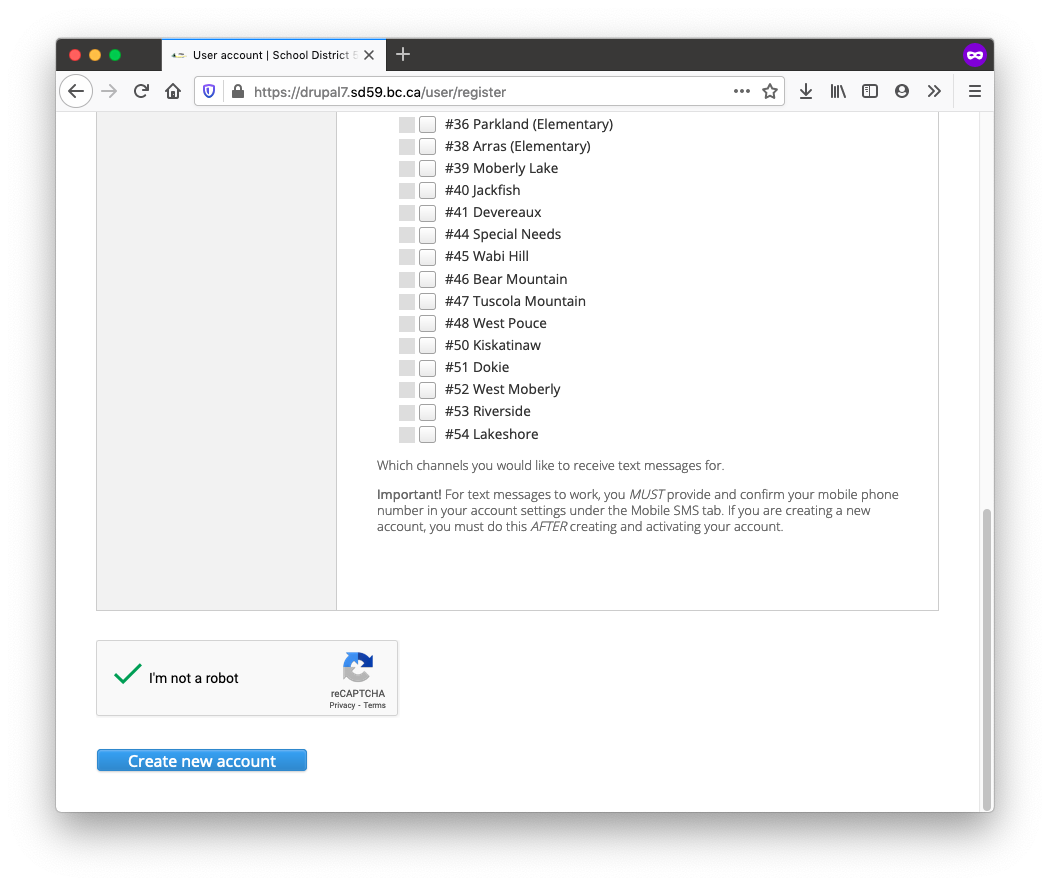 5. Next, you will receive an e-mail that will contain a one-time login link so you can set your password.  This e-mail will come from School District 59 <noreply@sd59.bc.ca>.  If you do not receive it to your inbox, also check your Junk Mail folder.
Once you receive this e-mail, click the enclosed one-time login link.
6. Click the Login button on the Reset password page.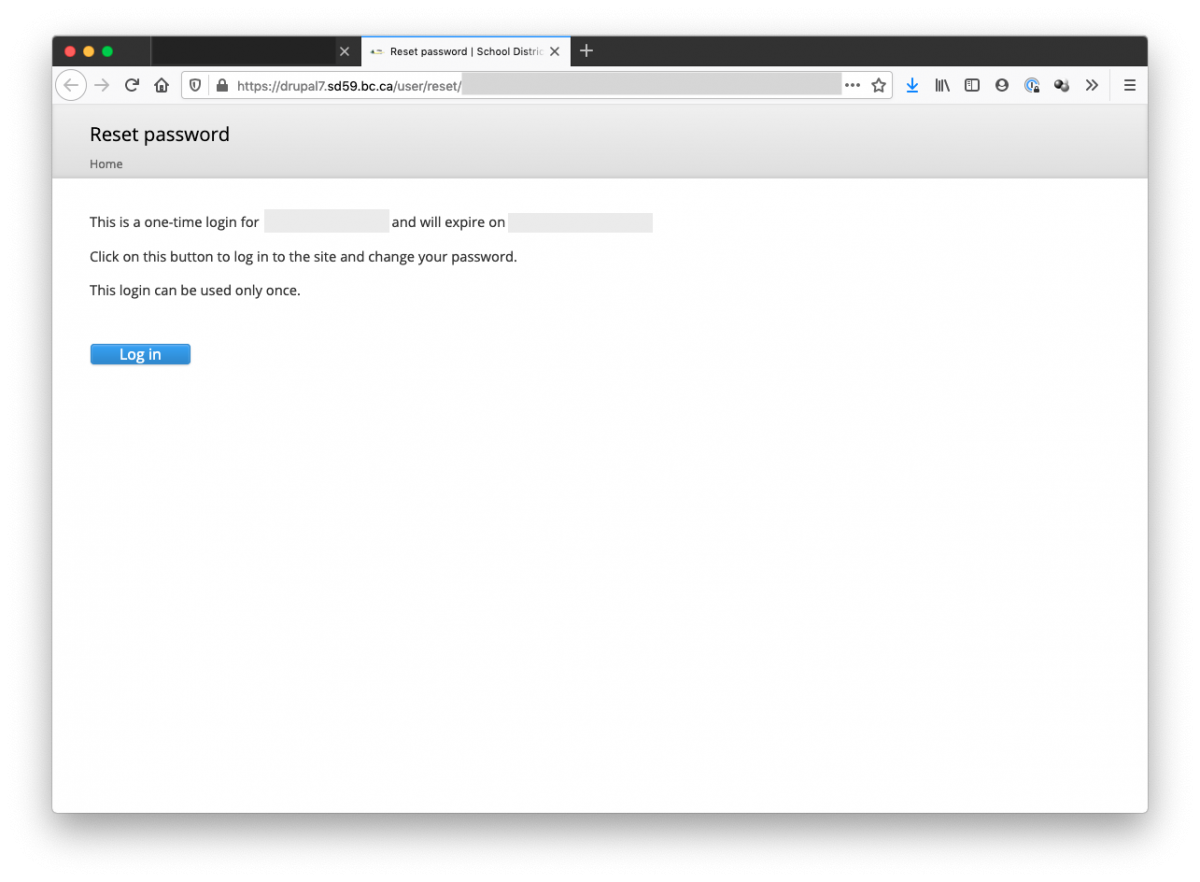 7. Enter a new password, and confirm it in the box below.  Then, click the Save button.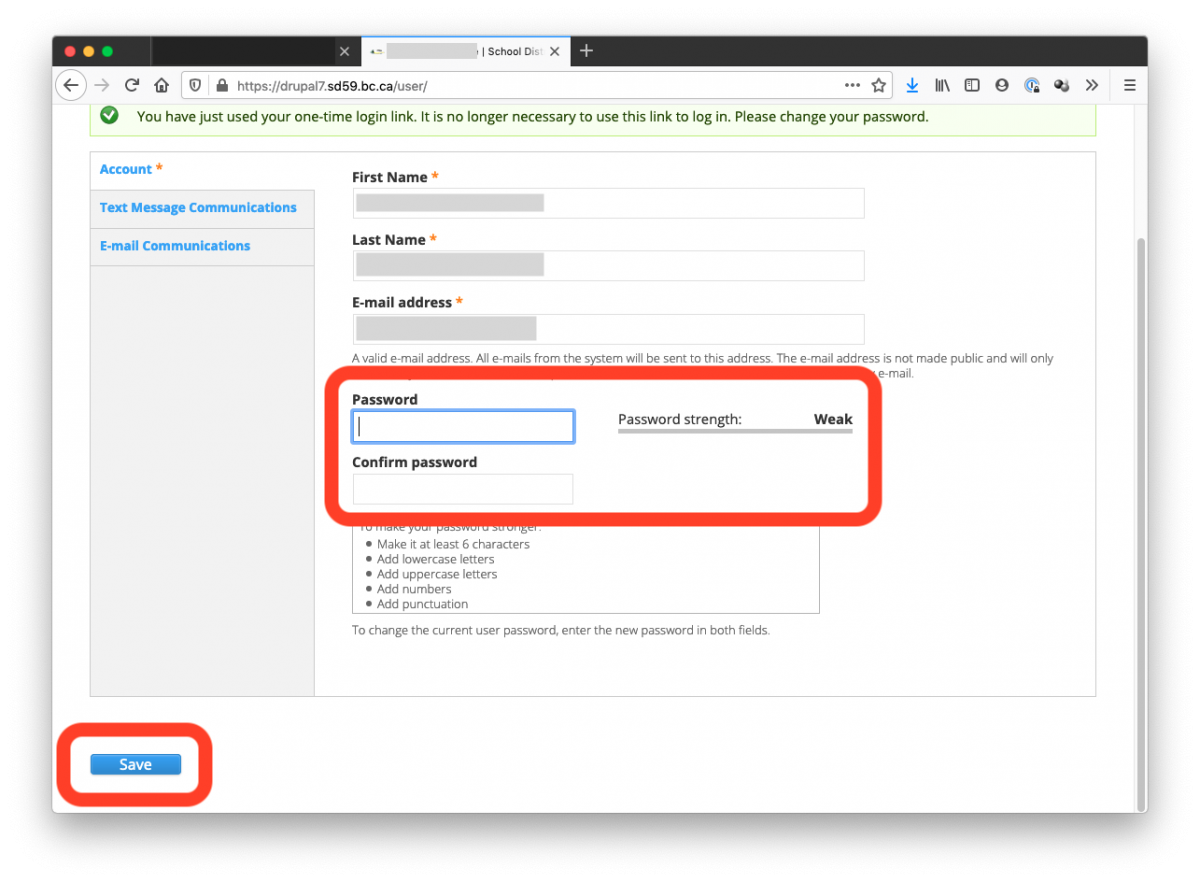 8. If you only want to receive e-mail notifications, you are done; close your browser window and stop here.  If you want to receive SMS notifications, you need to add your mobile phone number.  To do this, click on the Mobile SMS tab in the top right corner, and enter your phone number.  Click the Confirm number button.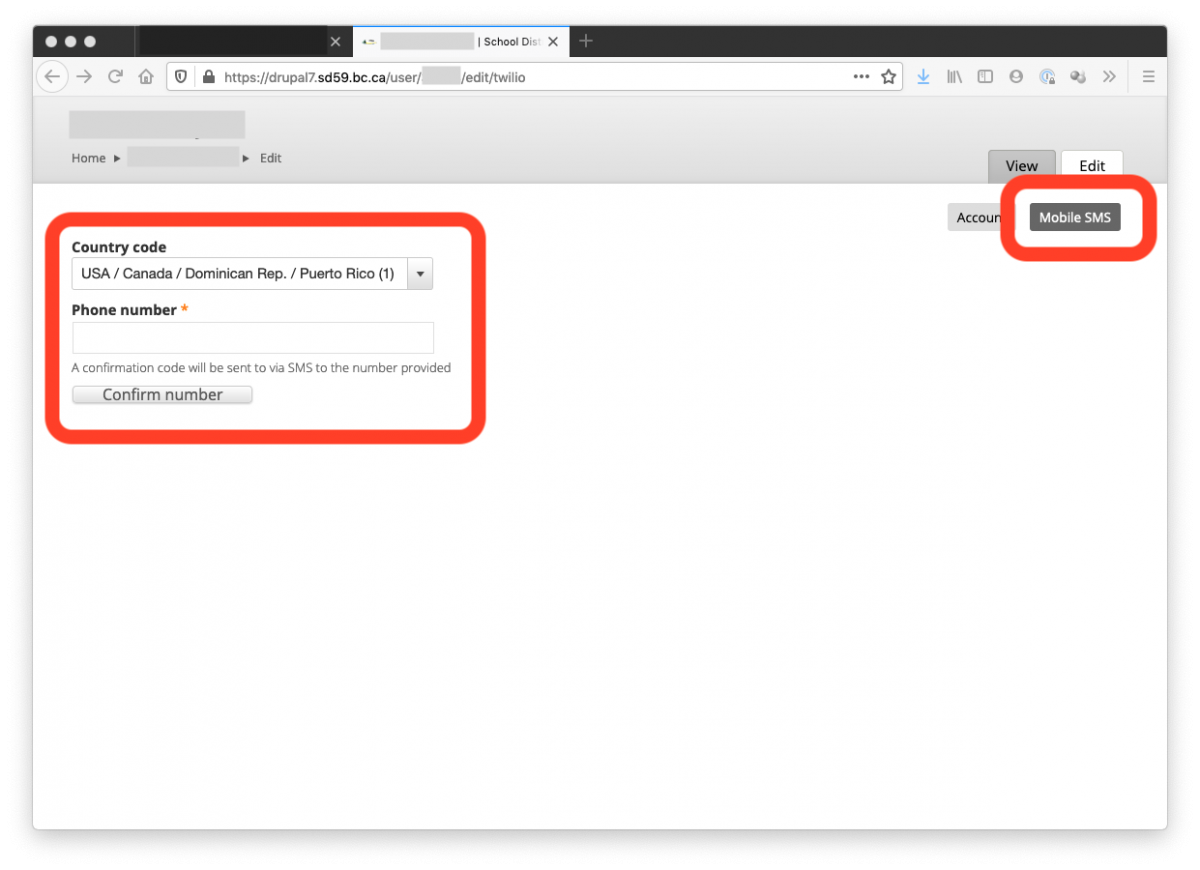 9. Enter the confirmation number sent via text message, then click the Confirm number button.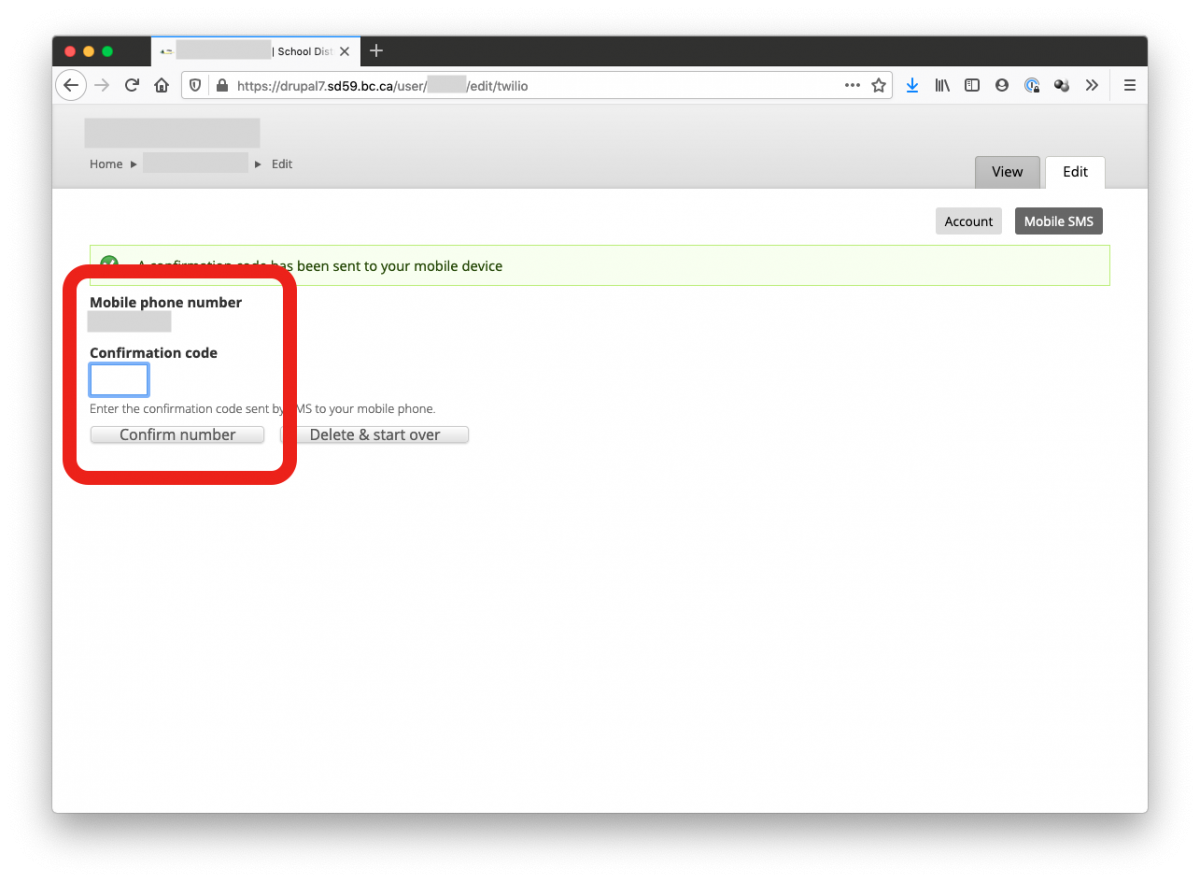 10.  You are done.  You can end your session by closing the browser window.